Business Administration Apprentice
Employer

Tiro

Location

Dursley, Gloucestershire

Salary

£7.00 per hour (£14,000 per year)

Closing date

30 Mar 2023
View more
Specialism

Sector

Role Type

Start Date

Duration
Working for  CBM Partners Ltd
 
CBM Partners supply specialist monitoring equipment and services to manufacturers throughout Europe.

The new role of Business Administrator is an excellent opportunity for someone wishing to gain experience in all aspects of business administration and grow together with our small but great team.

The Package

At Tiro, we make great things happen for people. And that starts with you. In this role you'll receive:
Starting salary of £7.00 per hour (£14,000 per year)
After 12 months salary increases to National Minimum Wage
25 days annual leave plus bank holidays
Workings hours are 37.5 hours per week
Regular training and CPD opportunities
What will I be doing as an apprentice?
Throughout your apprenticeship you will have the opportunity to get stuck into various aspects the job to fully immerse yourself in what it means to be a Business Administrator Apprentice.

Duties include:
Sales Administration & Control - Receiving online client orders for specialist equipment.
Creating quotations with easy-to-use software tools for clients and European partners.
Maintaining a log of outstanding quotations.
Invoicing clients for orders and managing the payment process.
Ordering equipment from international and UK suppliers.
Receiving and checking goods.
Despatching goods in a timely manner.
Marketing - Updating the company website online store with products & prices.
Maintaining a direct email list.
Sending out marketing campaigns via email and on social media
General - Keeping various records and documentation in order
General email & telephone enquiries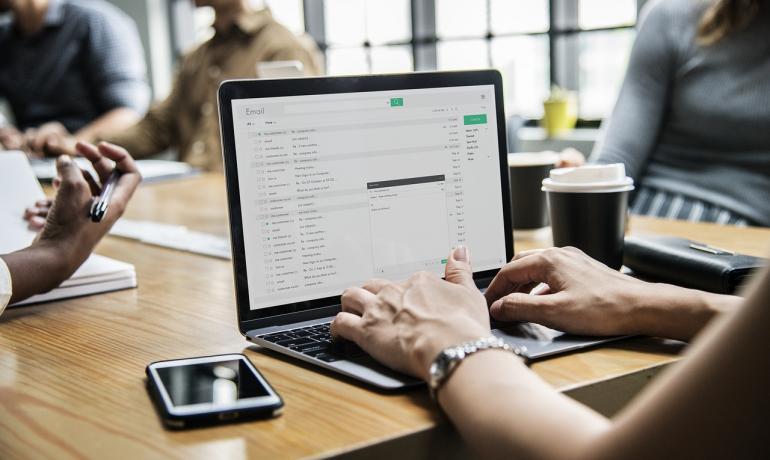 What could the future look like?

Tiro and CBM's ultimate goal is to transform you into a fully competent Business Administrator, ideally open to accepting a full-time, permanent position within the team. As well as this, your qualification will open doors elsewhere in a related field or you might decide to move on to a higher-level apprenticeship where available. 
Skills, Knowledge, and Expertise
Experience
 
Whilst previous experience is great, we at Tiro are always open to wildcards. We're not just interested in experience and qualifications; we're looking for someone with the right attitude and aptitude to fit right in at CBM Partners. 

Qualifications
 
It's about enthusiasm, not school results. In our experience the most successful apprentices are those who are driven to find out more about the sector, can be up front about what they do and don't already know, are considerate, self-reflective, and impatient to learn the job role!

About You

We're looking for someone who LOVES talking with others and has IMPRESSIVE communication skills. We're looking for someone who is driven and determined to get what they want. 

You'll need to show you can be thorough, obsessive and have strong attention to detail. You'll have a naturally enquiring mind and be digitally savvy. 

We're looking for someone whose fearless. You'll be brave enough to be yourself, with enough self-confidence to be able to communicate with a range of people and can adapt your approach to influence others.
 
Even if this doesn't sound quite like you, but you still think you could do a great job in the role, get in touch. We're always open to wildcards.     

So how does the apprenticeship work?
At Tiro we're obsessed with changing lives through science and technology apprenticeships so we can't wait to have you on board.

Over 15 months, you'll devote a minimum of 6 hours of your working week on 'off the job' training. This can include theory training (for example, virtual lessons & online learning), alongside practical training (for example shadowing, mentoring, & time spent writing assignments. Together this will count towards a Level 3 Business Administration apprenticeship. You'll be trained by an expert tutor from Tiro as well as an experienced mentor at CBM Partners who together, will make sure you develop the knowledge, skills, and work habits you'll need to succeed in your career.

Being an apprentice is hands-on, so you'll get the chance to learn things you might otherwise not have experienced in a university or college environment.

The best part? You'll be earning a salary while you gain your qualifications, meaning no huge student loans to pay back at the end of the programme!

Want to know more. Check out the apprenticeship standards here.
About Tiro
We're Tiro (pronounced 'Tea-ro' as in white, two sugars).
In Latin, it means novice, recruit, apprentice, beginner and soldier. The perfect name for a company that's been helping fearless apprentices to join ambitious businesses since 2005.

We believe that great apprenticeships help everyone. There are remarkable apprentices out there just waiting to be found, and fantastic employment opportunities waiting to be filled.

Our work will never be just about getting bums on seats and pocketing our commission. In our own small way, we're helping to change the world – finding people that are working on COVID vaccines, finding new ways for technology to help humanity and helping to tackle the big issues of the day, like climate change. As well as helping people – young and old – to find their way.
Get job alerts
Create a job alert and receive personalised job recommendations straight to your inbox.
Create alert
-->